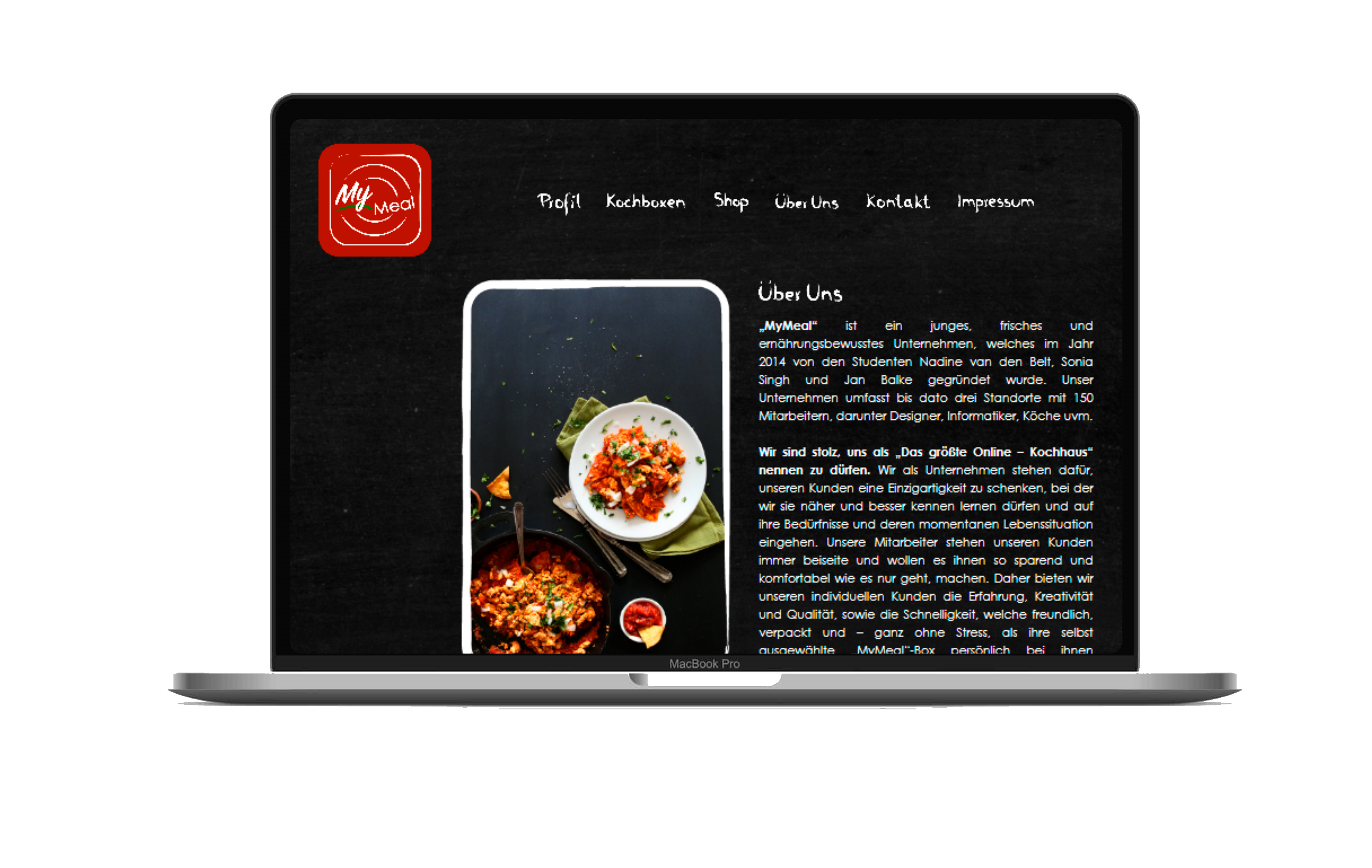 The food delivery market is booming all over the world, as most people nowadays have become very busy and find little time to think about what to make for dinner. At the same time, a continously growing number of people care about a healthy, balanced diet rather than eating "fast food" and diets such as veganism or vegetarism are gaining more and more importance.
The website "MyMeal" is intended to fulfil both demands and lets health-conscious customers order post parcels which contain carefully selected ingredients of excellent quality with attached recipes
to prepare their favorite meals at home. The meals are easy to prepare requiring little effort and basic cooking knowledge.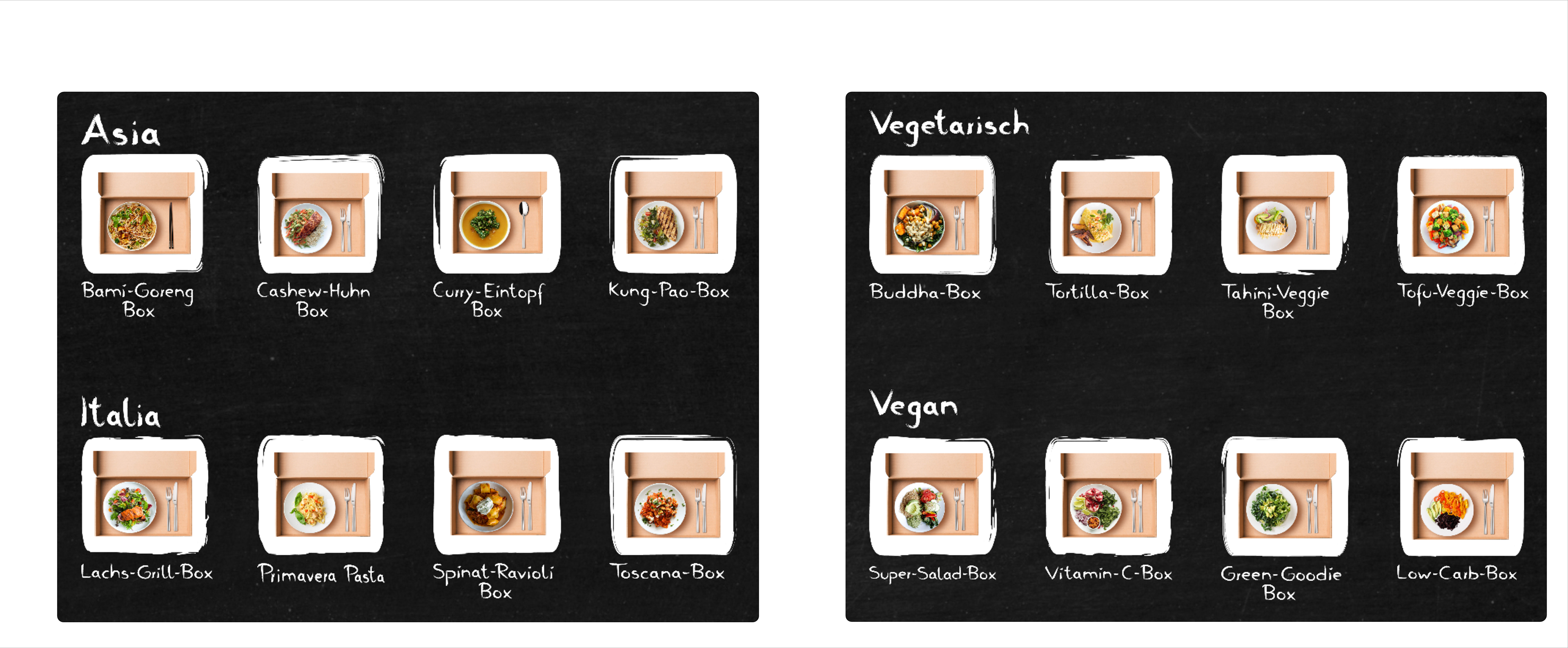 By offering a wide range of different meals, "MyMeal" strongly supports individual food preferences and various healthy diets and also offers an additional online shop to order single food times.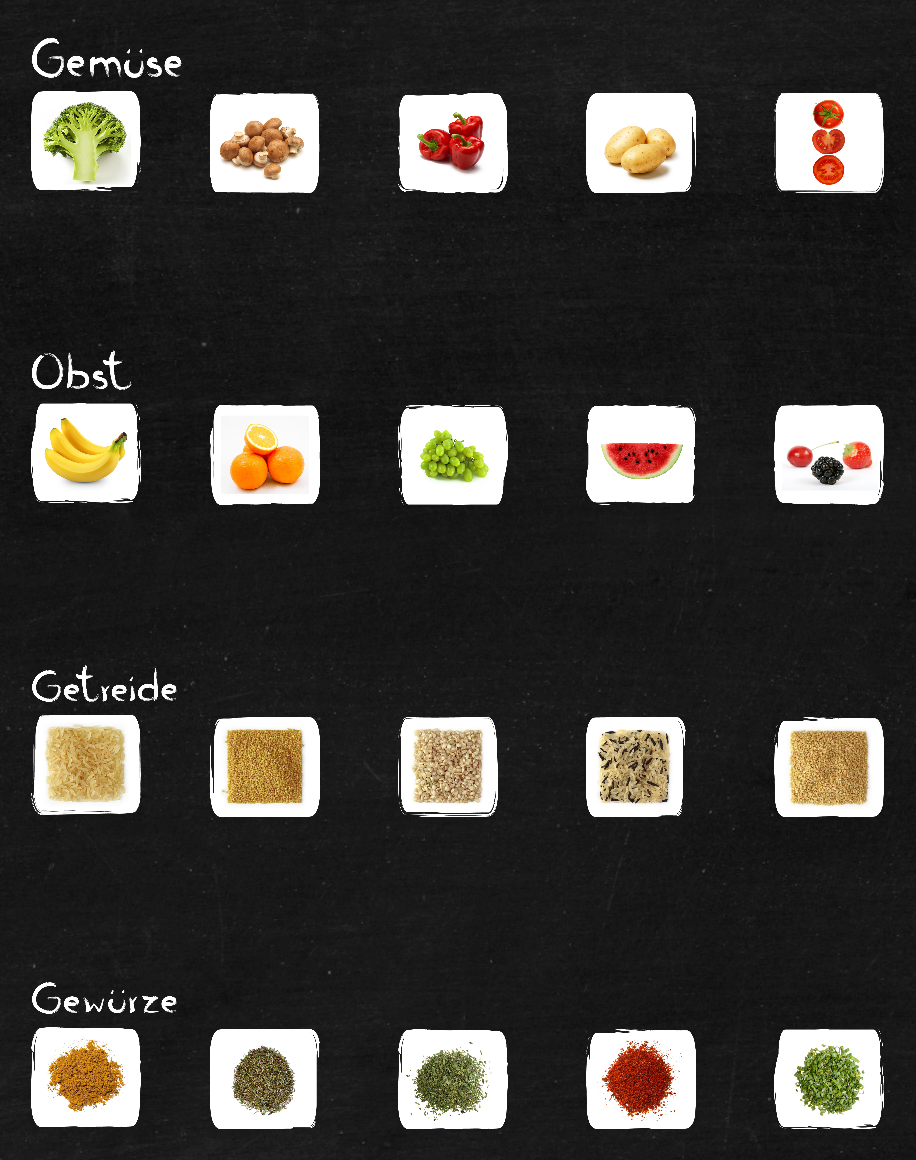 (University project in cooperation with Jan Balke & Sonia Singh)