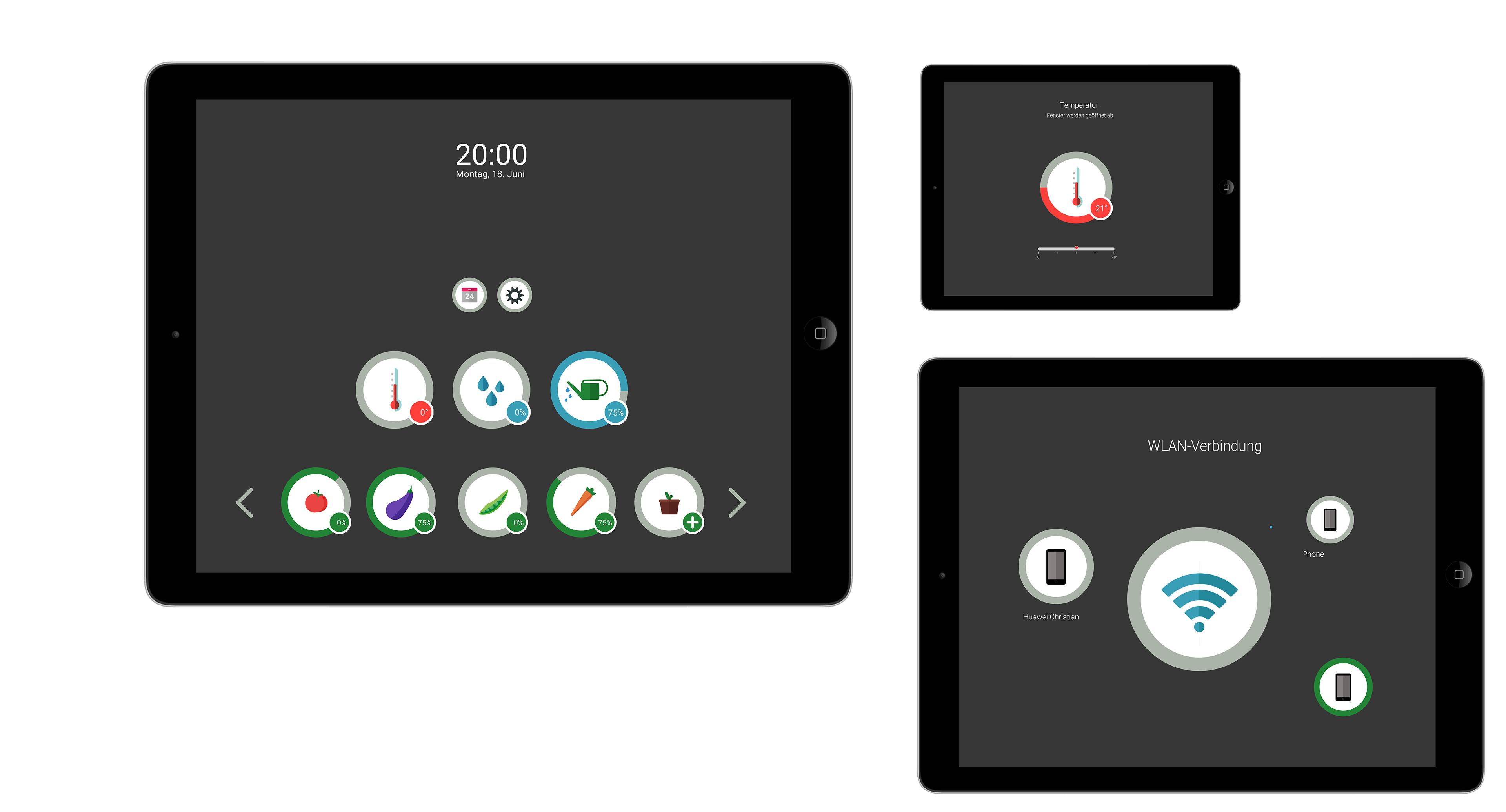 It is without doubt that in the past few years the overall customers' sense of responsibilty towards his environment and health in the past has been increasing steadily. As a result, one can observe a greater demand for regional and healthy lifestyles and many people even like to grow their own food.
Therefore, this app was designed to operate a "smart" greenhouse which is fully equipped with sensors, water hoses and power cables to help the gardener in his daily work.
The main tasks include the physical care of the plants (e.g. water supply, temperature regulation) and data administration (e.g. visualisation of the harvest cycle).
The key element flowing through the entire app is the circle as it is the ideal representation of the life cycle on earth and expresses harmony.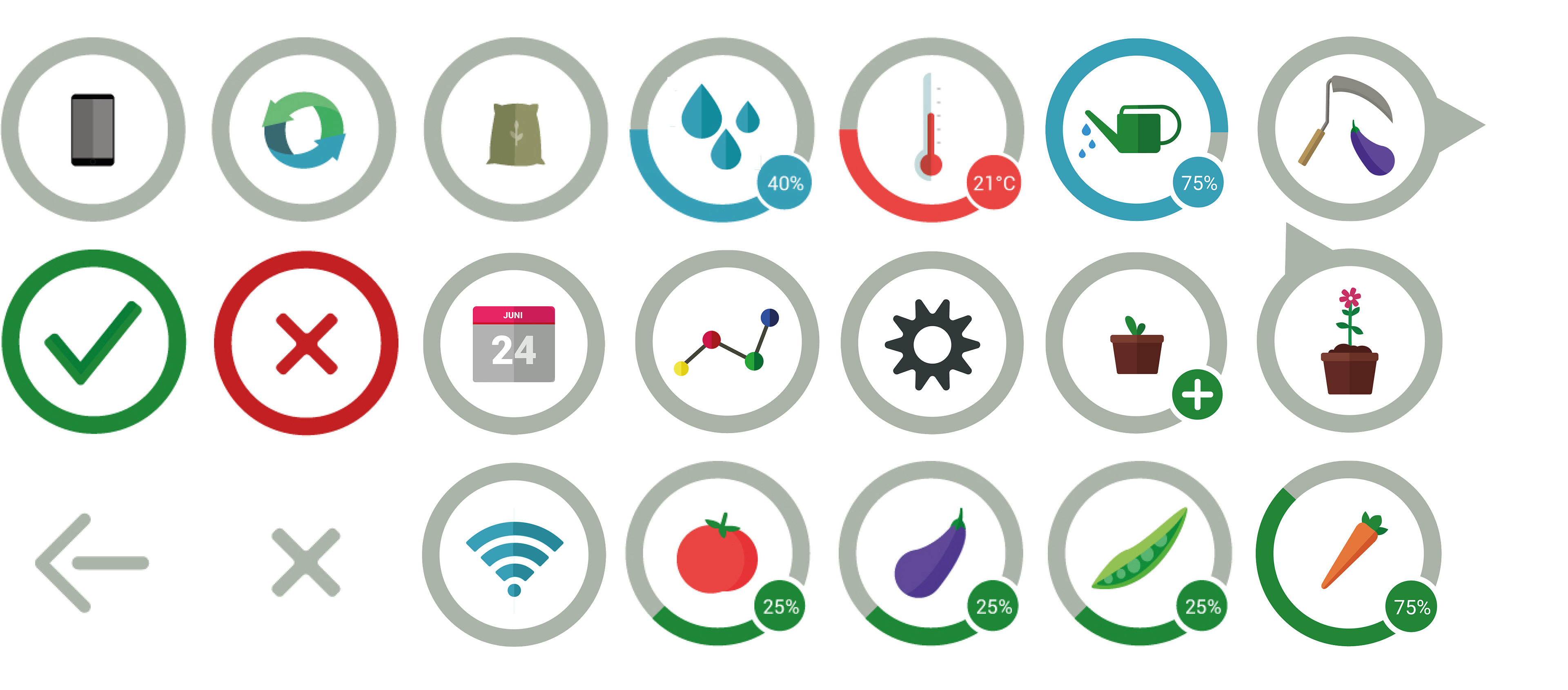 (University Project in cooperation with Christian Cremer & Dustin Sauer)